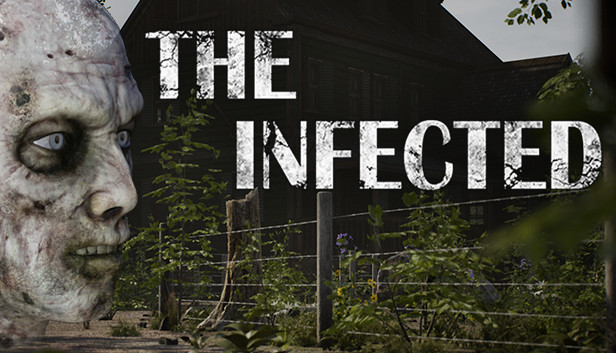 The Infected | Survival Open World Vambies
The Infected – OpenWorld Survival Game
Steam Info:
Crafting-Game. Baue deine Base um sie zu verteidigen und schütze dich vor wilden Tieren und infizierten Vambies.
VERÖFFENTLICHUNG: 7. Aug. 2020
ENTWICKLER: DigX Studios
PUBLISHER: DigX Studios
Beliebte Tags: Survival Action Basebuilding Open World Horror
ÜBER DAS SPIEL
Der Virus war viel schlimmer als erwartet, eine Behandlung sah vielversprechend aus. Ein Medikamentenversuch schien zu funktionieren, vielen ging es besser und die Sterblichkeitsrate sank.
Aber oh mein Gott, etwas ging schief. Einige unerwartete Nebenwirkungen traten auf, die dazu führten, dass die menschliche DNA zu etwas Unbekanntem mutierte. Wir nennen sie Vambies, sie scheinen wie eine Mischung aus einem Vampir und einem Zombie auszusehen.
Das ist es, was uns die Medien erzählen, aber ist das die Wahrheit?
Worum es in The Infected geht:
Mehrere Freunde fahren für ein Wochenende zum Campen in einen abgelegenen Teil eines Waldes. Nachdem sie jedoch nicht zurückkehrten und es keine Anzeichen für ihren Verbleib gab, beschloss ein Elternteil, nach ihrem letzten bekannten Aufenthaltsort zu sehen. Was hat er herausgefunden?
The Infected ist ein Open-World-Sandbox- und Survival-Crafting-Spiel. Baue deine Base, verteidige und schütze dich sich vor wilden Tieren und infizierten Vambies. (Hybrid-Vampir-Zombie)
Hauptmerkmale:
-Charakter-Mechanik: Hunger, Durst, Körpertemperatur Mechanik
-Base-Bau
-Jagen
-Crafting von Gegenständen
-Mechanik zum Kochen von Nahrung
-Energie/Elektrizität
-Sammeln von Ressourcen
-Bergbau und Raffinieren von Erzen
AI-Vambies
-Farming
-Tag/Nacht-Zyklus
-Wetter-Zyklus
-Jahreszeiten
Infos vom Studio:
Wir sind ein kleines Team, das hart daran arbeitet, The Infected zu entwickeln und weiter nach vorne zu bringen, aber es ist wichtig zu erwähnen, dass viele der Features, die wir planen, noch nicht fertig sind. Unterstützt dieses Spiel also nur, wenn ihr bereit seid, mit uns mitzuhalten und an das zu glauben, was wir zu erreichen versuchen. Was bedeutet, dass wir am Ende dieses langen Weges, der vor uns liegt, ein Spiel machen werden, das eine andere Sichtweise auf das ganze Survival-Genre ist. Wir werden auf die Community angewiesen sein, um uns Feedback zu geben, was funktioniert und was nicht, und wir danken euch im Voraus, dass ihr uns eine Chance gebt!
Infos zur Early-Access-Phase:
"Da wir ein 1-Mann-Entwicklerteam sind, ermöglicht uns der Early Access, das Feedback der Spieler in den Entwicklungsprozess einfließen zu lassen. Es ist wirklich wichtig, dass die Spieler den Zustand des Spiels mitgestalten."
"Wir planen, das Spiel so lange im Early Access zu halten, bis wir den Punkt erreicht haben, an dem wir mit dem Inhalt und dem Gameplay zufrieden sind. Es ist schwer, einen konkreten Zeitrahmen festzulegen, aber das wird hoffentlich etwa ein Jahr sein."
"Wir hoffen, dass sich das Spiel basierend auf dem Feedback der Spieler natürlich weiterentwickelt, aber ein paar Dinge werden immer Priorität haben:
– Eine neue Umgebung mit natürlich aussehenden Biomen.
– Mehr Gegenstände und Crafting-Inhalte.
– Besseres KI-Verhalten und mehr Intelligenz.
"Das Spiel bietet derzeit eine Singleplayer-Sandbox-Erfahrung mit vielen Features, die bereits vorhanden sind."
"Einer der wichtigsten Teile der Early-Access-Spielentwicklung ist unserer Meinung nach die Community und ihr Feedback. Wir planen, hier in den Steam-Foren und Diskussionen sehr aktiv zu sein, um sicherzustellen, dass alle Fragen beantwortet und alle Vorschläge gehört werden."